Sept. 28, 2013 5:20 p.m.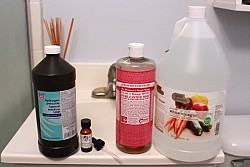 My boyfriend has this contraption called an Automatic Shower Cleaner. Have you heard of this? Ive done some research and basically, its a magical device made by unicorns in The Land of Scrubbing and Rainbows.



It hangs there in his shower, looking all inconspicuous.  See full article.